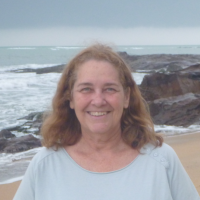 Mary Morrison
Action & Adventure, Biographies & Memoirs, General Nonfiction
Profession

Registered Nurse (retired)
I love to travel and explore new people and places, although the pandemic has slowed me down. I have been to over 100 countries and all seven continents.

I enjoy getting into the zone and writing, hopefully something that will connect with readers. I'm an avid reader myself, and love to explore new worlds in books as well as in real life.
Success and failure are both part of life. Both are not permanent.
Shahrukh Khan